Sometimes clients contact me for doubles sessions (sessions with two providers and one client–essentially a "threesome," if you will), and I'll admit that I'm thrilled when this happens.  I absolutely LOVE doubles sessions.  Usually, if the client doesn't already have a lady in mind, I'll ask him to take a look at some of the ladies on Eros New Orleans and ask whichever lady interests him if she'd like to join us.  If not, then I'll ask around for him.
However, a few days ago I had the pleasure of meeting Lily Kat Wood (see her Eros ad here, and her TER profile here).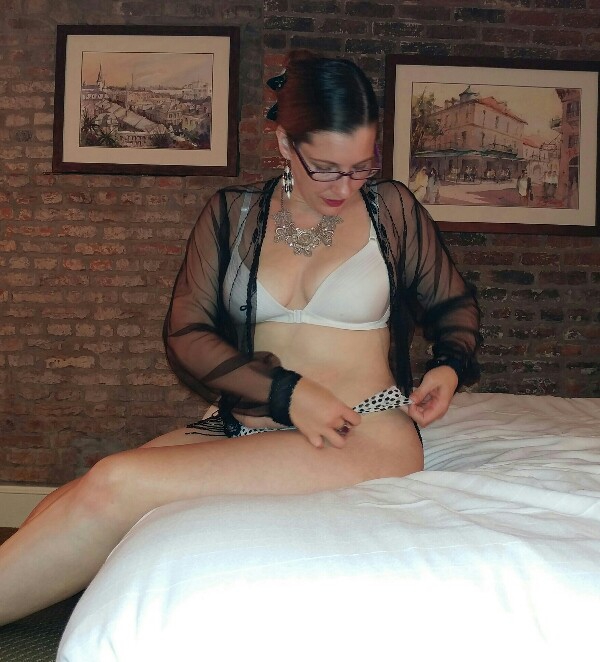 We met up, had a few drinks, and we really hit it off!  She is gorgeous and classy, and I felt like a real frump next to her–I had biked over to meet her after having worked on a home improvement/art project all day, and I was covered in this gross adhesive stuff and grout, not to mention sweaty from biking in the heat.  She didn't seem to mind though, lol.
Anyway, we got along well and have a lot in common, and we decided that we'd love to entertain clients together (those who think they can handle both of us at once, that is) here in New Orleans.
So, I'd like to formally announce that she and I are now offering doubles sessions to interested gents.
Are you one of them?
…Will you be our first?  ;)