So it turns out that I, like many women, have been wearing the wrong bra for years.
I've been operating under the belief that I wear a size 34B. But a trip to Bra Genie across the lake changed all that.
A friend and I went bra shopping, and for the first time, I got a professional bra fitting. Turns out I'm not a 34B at all (which explains why my bras always fit wonky on my boobs and the straps always fell off my shoulders).
So what size are my voluptuous, voluminous, bodacious breasts?
You'll never believe this.
I am…
(wait for it…)
a 30DD!!!!!
And I have the pics to prove it: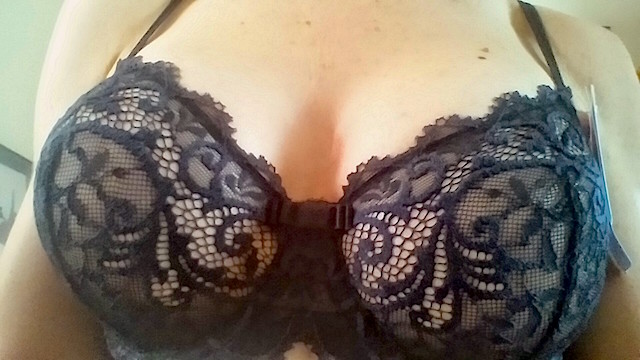 This one shows the tag. YES, that's a 30E, which is the UK equivalent to the American 30DD!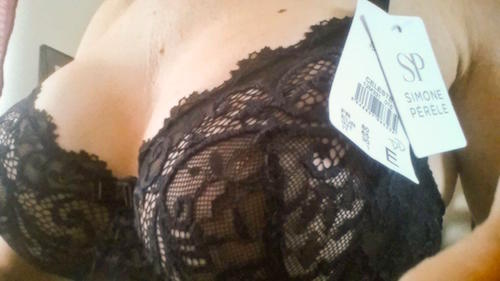 I was so pleased, the sales girl was easily able to sell me on some cute panties to match.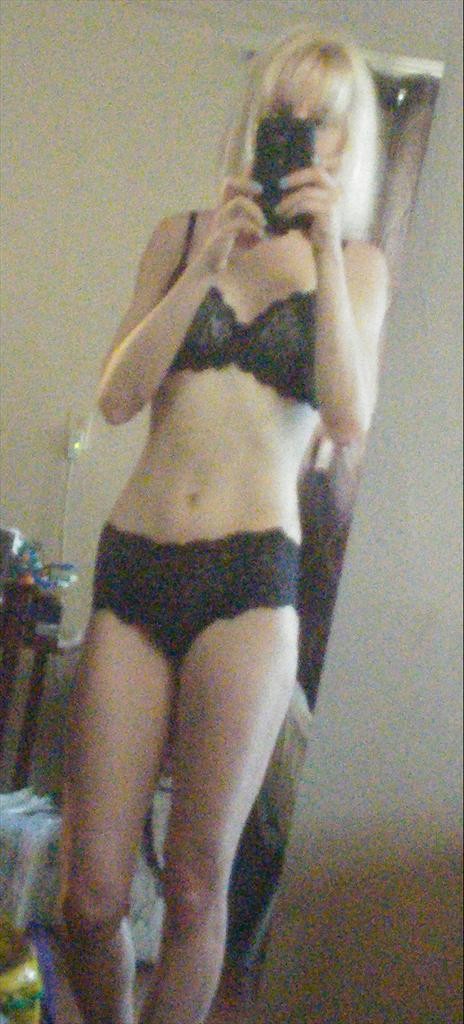 Yes, this bra was pricey. But it's gorgeous and it FITS, so it was worth every penny!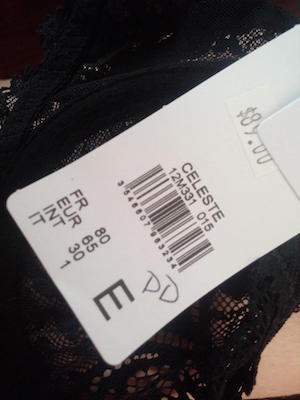 I got another set, too. I wish someone would take a pic for me…maybe I'll get lucky soon ;)